Kylemore Cars - The Future
Kylemore Cars is relocating to a new site in Ballymount, and we couldn't be more excited. This move will direct Kylemore Cars towards a greener and more fuel efficient future. With this move, we want to do our part for the environment, while continuing to bring you the cars you love!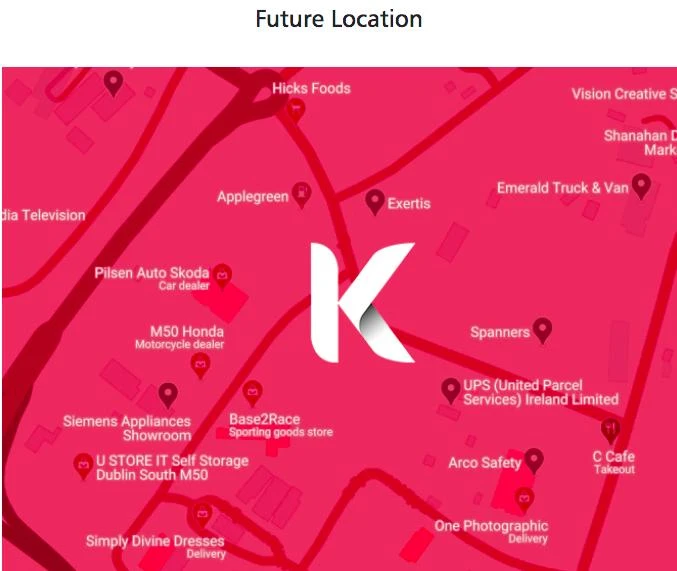 We have been in the car industry now for 20 years, and in those years we have seen the industry and it's trends change and grow. As the industry continues to change, we are changing with it. In order to do so, we are relocating to a one of a kind development that both meets and exceeds leadership in environmental design standards. In other words, our new home is the most green it could be.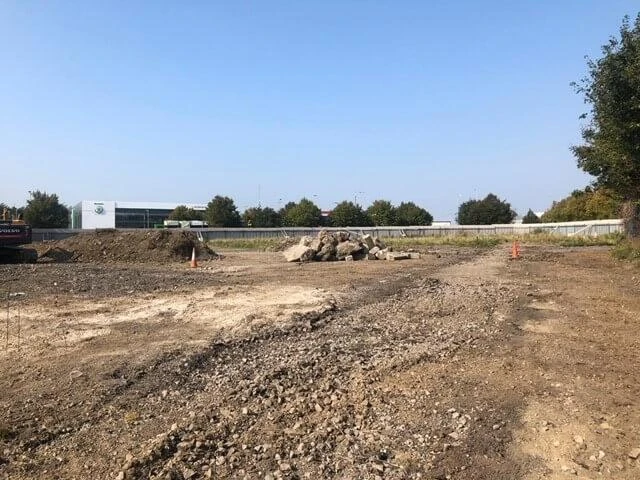 How it began...
Our new Ballymount site will consist of an NZEB building, which stands for Nearly Zero Energy Building. By taking these actions, we plan to make Kylemore Cars a leader within the industry for green energy and fuel efficiency. We aim to ensure that the nearly zero or very low amount of energy required is covered to a very significant extent by energy from renewable sources produced on-site or nearby. This returns us to the idea of energy efficiency by consistently using renewable energy.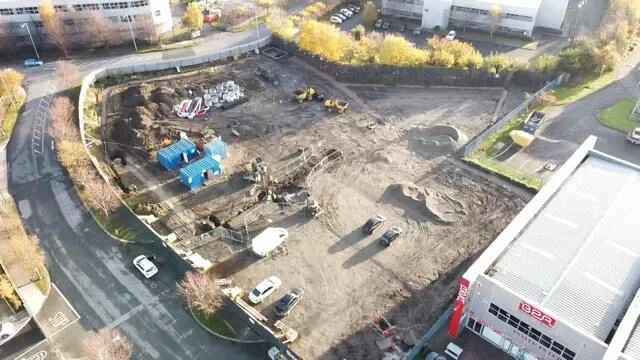 Limiting heat loss wherever possible, but also availing of heat gains through the fabric and structure of the building, we aim to limit heat loss through pipes, ducts and any vessels used for the transport or storage of heated water or air. In addition to this we will be providing and commissioning energy efficient space heating and cooling systems, heating and cooling equipment, water heating systems and ventilation systems. By ensuring the building is appropriately designed, we can limit the need for cooling and any air-conditioning installed will be energy efficient and adequately controlled.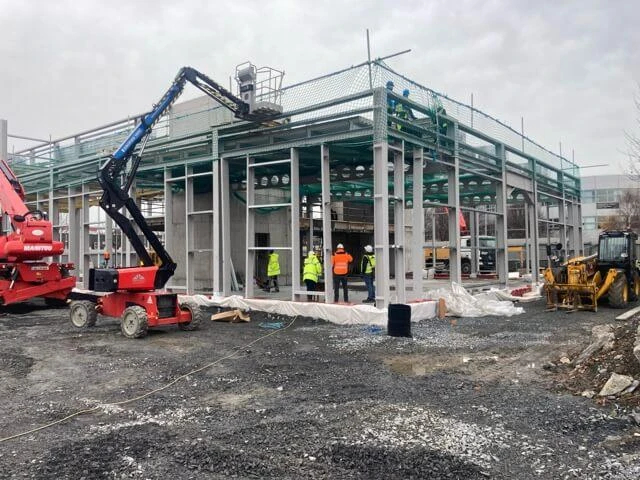 Super insulated building fabric will be used, as well as floor build up and superstructure cladding, roofing, glazing and components. This will ensure that no heating efforts are lost and no energy is wasted. We have carefully planned an air to air underfloor heating system and an air to water pumped heating system to all module areas. As we stock electric cars, we are conscious of the charging points they will need. We have planned dedicated electric vehicle charging points with the relevant infrastructure in place to allow for any expansion in capacity if necessary.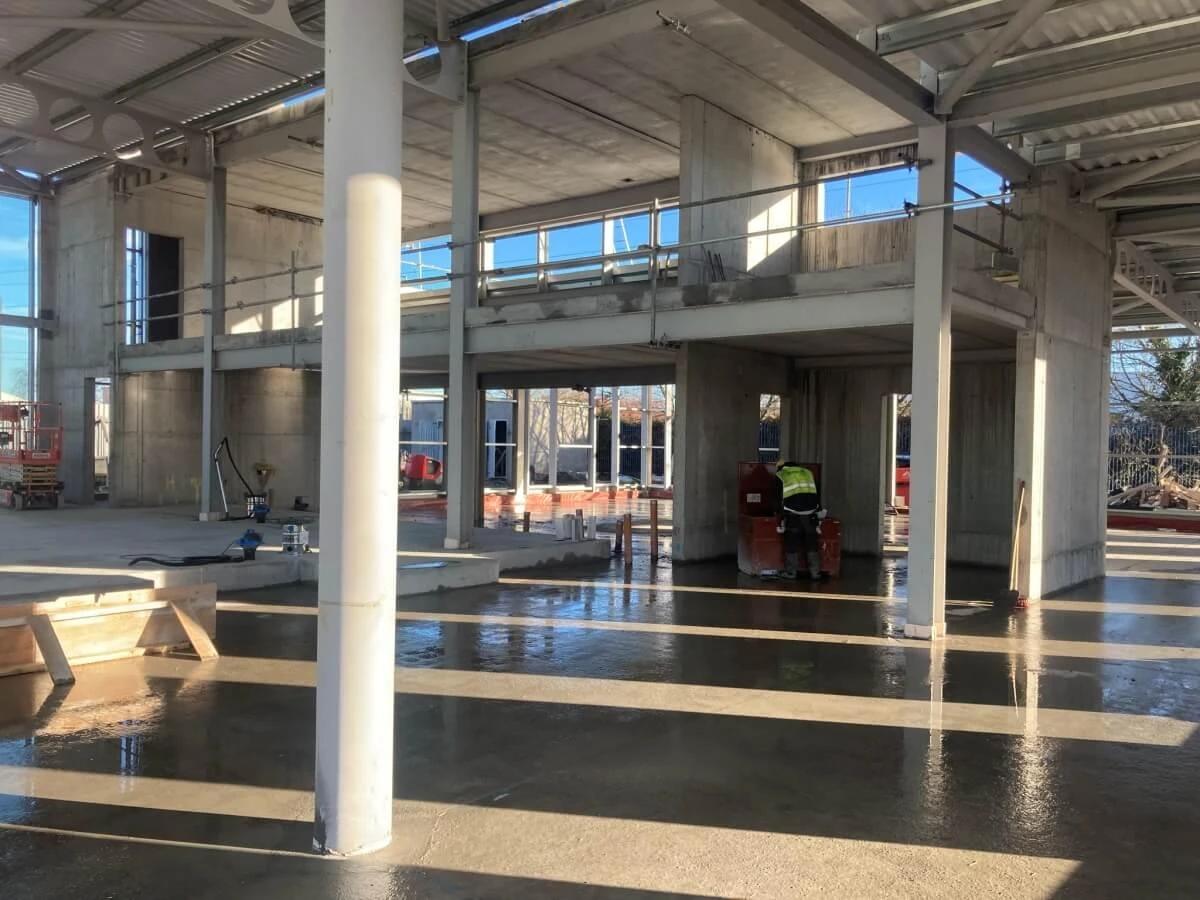 Our focus in this new location is to still bring you all of the cars you love, while increasing our stock of Hybrid and Electric cars. By increasing our Hybrid and Electric cars stock, we are bringing you more energy and fuel efficient vehicles. As a result, we hope to introduce more environmentally friendly vehicles to our roads.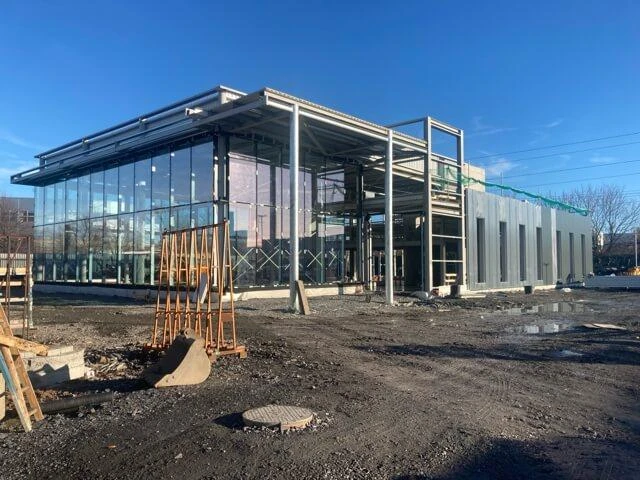 We have been presented with as few obstacles with this build, with COVID being of significance, but our hope for this future move never wavered. COVID presented itself as a problem during the development of our new site, and meant that further site development was halted briefly. This was incredibly disappointing for us as we were incredibly excited to see the finished product as soon as possible. But we were patient, as you cannot rush perfection, and our site has come in leaps and bounds since we first started.
Kylemore Cars is moving towards a greener, more environmentally conscious future and we are incredibly excited about this new adventure. We are reaching into the future, and we hope you'll be there with us!